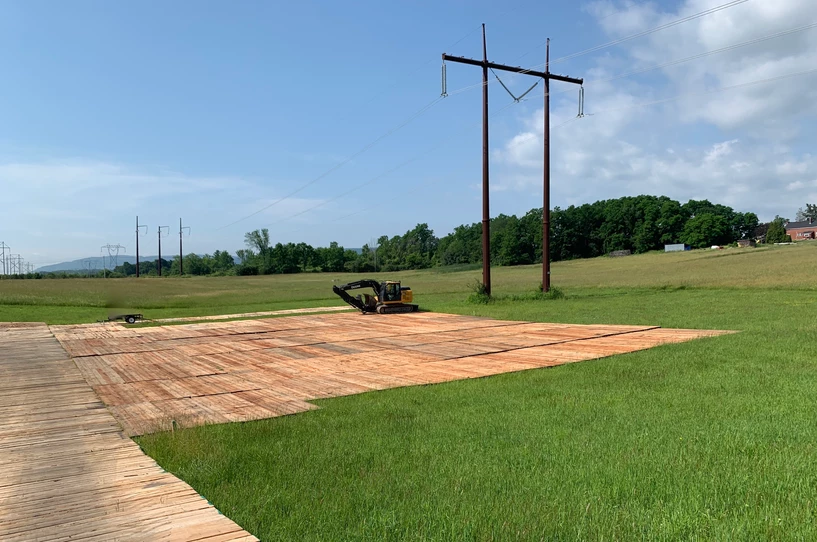 Introduction
Some years ago, a large EPC asked us, "Can you make us a Eucalyptus timber mat that can replace our mixed hardwood and CLTs? They just don't last longer than 6-12 months."
You might be facing the same problems and seeking alternative matting solutions which balance price, lifespan, and sustainability.*
Contractors and EPCs have reported concerns including:
CLTs last as little as 6-12 months, driving up total cost of ownership.
Mixed hardwood mats are heavy, of uncertain quality, and costly to move, which drives up carbon footprint.
Purchase price is just one component; using a total cost of ownership approach incorporating mat longevity and transport costs "is the only way to establish true mat cost".
Is there a solution? Yes.
Determine ground protection/equipment requirements, and
Evaluate alternatives using a total cost of ownership** analysis to determine best matting alternatives.
Plantation grown Eucalyptus mats from World Forest Group is lighter, stronger, has lower total cost of ownership than mixed hardwood, CLT, and bolted mats, and comes from sustainable plantations.
Learn more about Total Cost of Ownership
Because it's lighter and stronger, a thinner Eucalyptus mat may be successfully used where a thicker mixed hardwood mat might be required. Eucalyptus can also be a much more affordable alternative where users specify a 3-ply, 5-ply or 7-ply CLT.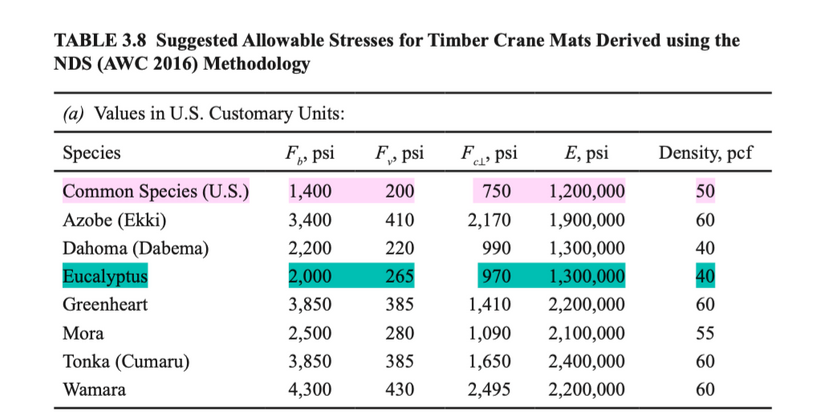 Table 1 – From Duerr, Mobile Crane Support Handbook. 2019. P. 115
Eucalyptus is 30-40% stronger than mixed hardwoods. We add standardized manufacturing to the superior raw material and we guarantee a quality product with no wane, no bark, end plates, etc. Consequently, our Eucalyptus mat has the lowest total cost of ownership of any mat on the market.
Here's how one user talked about Eucalyptus mats:
I have handled literally every type of timber mat from the hardwoods to the pines. [Eucalyptus] is the best timber mat I have ever experienced. They handle fantastic with a front-end loader. They are super easy to coordinate if laying a pad. They go on a truck with superior ease, and they hold up significantly to the outdoor elements. I graded out 300 A grade eucalyptus mats 10 months ago. I shipped them to a project yesterday, and the integrity they possessed 10 months ago was still there.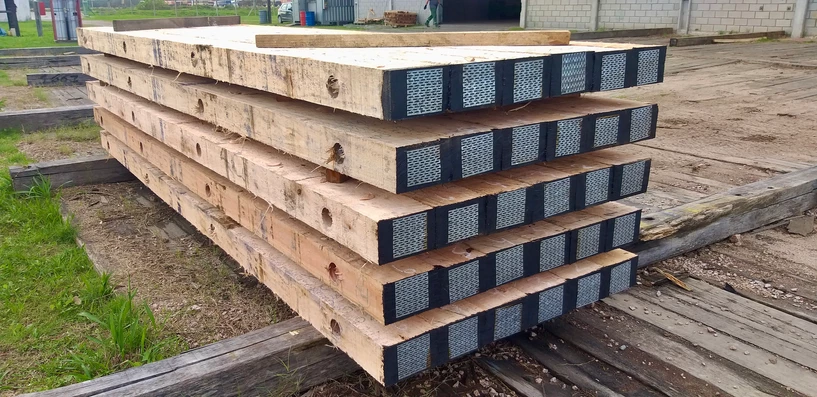 Figure 2 – Our 5 inch mat. Standardized manufacturing means higher reliability, greater safety and better results.
Contact World Forest Group to receive suggestions on how to reduce your matting cost andnd improve safety, sustainability, and operational performance.
And, stay tuned for Part II – Case Studies
---
*2020-2021 saw three major developments in the ground protection world:
The rise in powerline and renewable projects in relation to mega-pipeline projects.
Large increases in the price of softwood lumber, and subsequent increasing CLT prices.
Growing concerns about carbon footprint at the owner and EPC level.
**Total cost of ownership is the sum of purchase price plus total cost of transport plus cost of replacement.