Stronger. Safer. Standardized. Sustainable.
Access Mats for the Pipeline Industry
New pipeline construction requires the toughest mats. Our 8" Eucalyptus pipeline mat is best of breed. Here's why:
1. Eucalyptus is stronger than mixed hardwoods so our 8" mat is like buying a 9.5" or 10" mixed hardwood mat.
2. If you want a Eucalyptus mat that is as strong as a 8″ mixed hardwood, choose a 6.75″ Eucalyptus. Save yourself purchase price and trucking cost.
3. If you need a notch, we use a 4"x14" notch making a far stronger mat than what's currently available.
4. Our 8" mat is about 15% lighter, so you get more mats on a truck.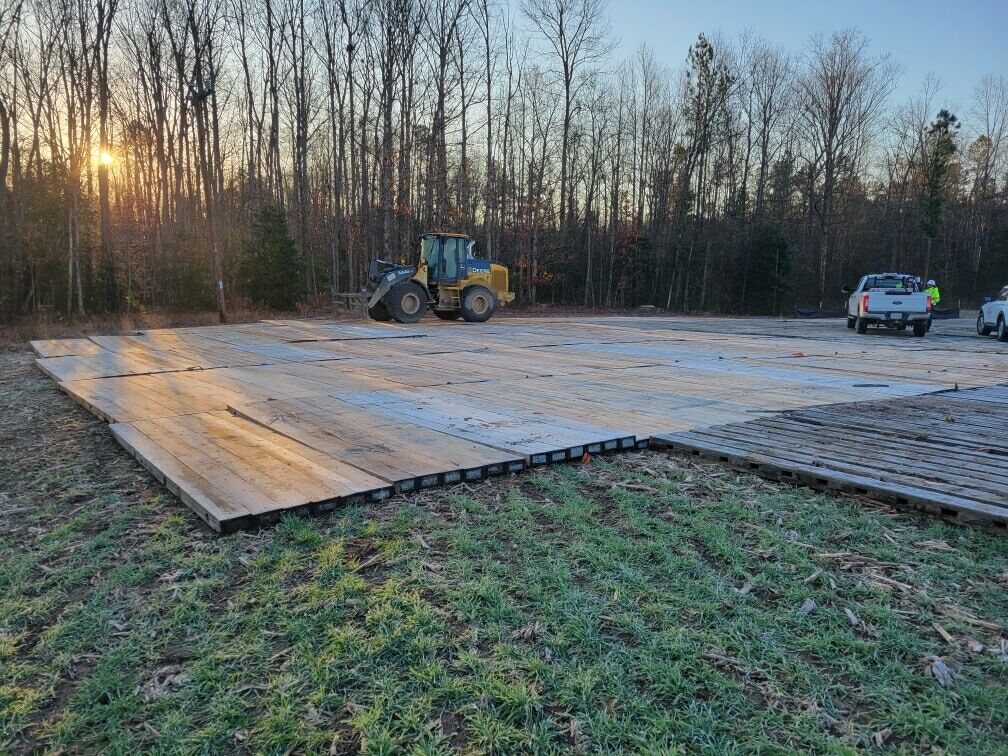 Eucalyptus delivers lowest Total Cost of Ownership of any mat out there.

If your new World Forest Group Eucalyptus mats are not in compliance with our 10-point Manufacturing Guarantee on arrival please contact us and we will replace the mat at no cost to you.