Stronger. Safer. Standardized. Sustainable.
At World Forest Group, we care most about three things: our quality, our family, and you.
A Better Timber Mat: We hope to help make your life and your jobs easier and more profitable with A Better Timber Mat, which is stronger, standardized, safer, and and sustainable.
The Golden Rule: We try very hard to treat our customers, employees, and vendors exactly how we would want to be treated. We hope to win your business ethically and sustainably. Please contact Jeff Atkin if you feel we have failed.
Family: Since 1995 we've been a family owned company focused on the production of industrial strength forest products (e.g. crane mats / timbers / railroad ties, etc.) and sustainable forest management. Our key operating partners have worked together for 20+ years. Our two main family owners have worked together since 1983. We fully expect that we'll be making even a better timber mat in five, ten, and fifteen years from now.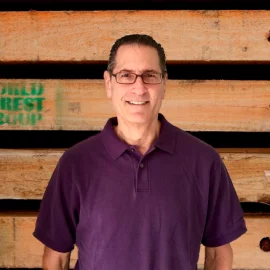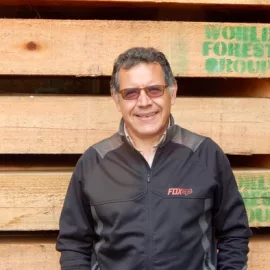 William Cordero,
Head of Quality Control